Selection Required: Select product options above before making new offer.
Error: There was an error sending your offer, please try again. If this problem persists, please contact us.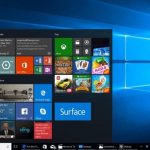 Buy Windows 10 Pro SNGL OLP NL Legalization GetGenuine
₹12,900.00
Buy Windows 10 Pro – WinPro 10 SNGL OLP NL Legalization GetGenuine is the product currently offered as part of Get Genuine Windows Agreement for Small and Medium Business. Lifetime License.
2 offers are currently pending.
Description
Terms & Conditions
Reviews (10)
Description
Buy Windows 10 Pro License for Business – The Microsoft Windows Get Genuine Windows Agreement for Small and Medium Organizations offers full Windows 1o  Pro desktop operating system licenses to small business, mid-market, or government organizations who find themselves not compliant with Windows software licensing, due to software piracy or any other licensing infringements.
This Windows 10 Pro purchase provides a full Buy Windows 10 Pro License desktop operating system license through the GGWA available via Microsoft Open License Volume Licensing program for organizations that are required to be Windows Software License compliant. Each Desktop PC must have a full desktop license and therefore purchase one license for each Desktop PC on which you will install and use the software.
Which versions of this software are available for download and install?
You can choose to download and install the current version Windows 10 Professional or the previous version of this software (Windows 8.1 Professional or Windows 7 Professional). You may download, install and use either the 32-bit or 64-bit version of the software.
Under what circumstances a organization?should buy Windows 10 Pro License??
Business should buy Windows 10 Pro License only to correct unlicensed or mislicensed scenarios wherein an organisation has an existing PC with one of the following licensing infringement:
Counterfeit, pirated, or otherwise illegal, unlicensed, or improperly licensed Windows operating system
Used Volume Licensing upgrade license without qualified underlying base license .
Examples: Used Volume Licensing upgrade license on following underlying operating system licenses.
The Home edition of Windows 10
The Standard edition of Windows 8 or 8.1
Home Premium, Home Basic, or Starter editions of Windows 7 or Windows Vista
Home or Starter editions of Windows XP
Linux, FreeDOS, or other operating system
Windows 10 Pro Installation
Installation of this product requires the user to download the required version of the software and use the corresponding license key obtained from the?Microsoft Volume Licensing Service Center (VLSC).
The license key allows you to install the product on as many Desktop Computers for which you have purchased the licenses.
Windows 10 Pro System Requirements
Hardware:
1-GHz (or higher) 32-bit (x86) or 64-bit processor
1 GB or more RAM for 32-bit; 2 GB or more RAM for 64-bit
16 GB available hard-disk space for 32-bit; 20 GB for 64-bit
800×600-pixel (or higher) display
DirectX 9 graphics device with Windows Display Driver Model (WDDM) 1.0 or later driver
Additional requirements to use certain features. See the full system requirements.
Product functionality and appearance might vary with system configuration.
Looking for more information or advice on Windows 10 pro ? Visit Windows 10 Pro
If you have any question regarding Windows 10 pro or have any confusion about Windows 10 Pro or Windows 10 Enterprise, please feel free to contact us or email us at info@wroffy.com ! Wroffy is a Microsoft Partner & Windows 10 Reseller in India
Buy Windows 10 Pro License - Commitment to acquire only genuine Windows licenses going forward for new PC purchases
Buy Windows 10 Pro License - Get Genuine Legalization Licenses are to be procured for existing PCs which are not compliant and cannot be used to license New PCs. For New PCs customers are advised to obtain New PCs preinstalled with Windows 8.1 Pro/Windows 10 Pro (OEM License) from System Builder or PC Manufacturer, this is the most economical way to license Windows Desktop OS on a New PCs. However, if customer has assembled Desktop PCs on his own he may buy Retail Box Licenses to license those PCs. Please note all Windows Licenses whether obtained through Volume Licensing (legalization) or OEM (System Builder License) are not transferable once assigned to a PC.
License type:
 Perpetual License.
Minimum Order: 5 Licenses.The prices quoted are for cost of licenses only and are exclusive of taxes. No Media will be provided. Product Software to be downloaded by end user from Microsoft Volume Licensing Service Centre Portal. All installations/deployments to be done by the end user.
Terms and Conditions
Taxes – Current Rate of GST @ 18% will be applied when you complete the order. Any changes to the above rates will be applicable at the time of delivery.
Entry Tax, LBT, Octroi and other local levy will be extra as applicable
All back to back license orders are non-cancellable unless approved by authorized MS personnel as per RMA policy with applicable cancellation charges. All GGS legalization License SKU orders are non- cancelled.
Delivery: Electronic License – Once you Buy Windows 10 Pro License - Within 7 days of your order and payment. End Customer Primary Contact will receive email from Microsoft/Distributor confirming the receipt of their order and issue a Microsoft Volume Licensing authorization or agreement number. Open License customers receive an authorization number. Authorization numbers are assigned to new orders and can be used on additional orders to receive the same price level as the original order. This number is also used to activate and manage your licenses. This email also contains invitation to log onto the Volume Licensing Service Center (VLSC) web site, to access their agreement and purchase history information, download purchased products, and access product keys to activate licensed software. Note: Open License customers will be asked to sign an electronic version of their Agreement on the VLSC prior to downloading their licensed product(s).
Offline Payment: 100% advance with your order by DD favouring Wroffy Technologies Private Limited payable at Gurugram or by NEFT to our Bank Account.